President Volodymyr Zelensky is caught in a bind.
Ukraine's long-awaited counteroffensive has—so far—proved underwhelming, his troops winning back slivers of land in the south and east of the country at high cost. The Ukrainians are reportedly inflicting withering losses on the Russian defenders, but six weeks into the operation, Moscow's multi-layered defensive network is yet to break.
Zelensky faces an impossible choice: to go all-in and risk a costly failure, or to cut Ukraine's losses and accept a politically damaging defeat.
The lack of progress has intensified the strategic debate at the highest levels of the Ukrainian government, sources with knowledge of the discussions have told Newsweek, setting some within the president's office against the military command.
Some in the former group want to consolidate Kyiv's limited successes and prepare for an expected fall-winter Russian offensive. But figures in the latter—including commander-in-chief General Valery Zaluzhnyi—want to push on, with Ukrainian military officials decrying criticism as impatience rooted in misunderstanding.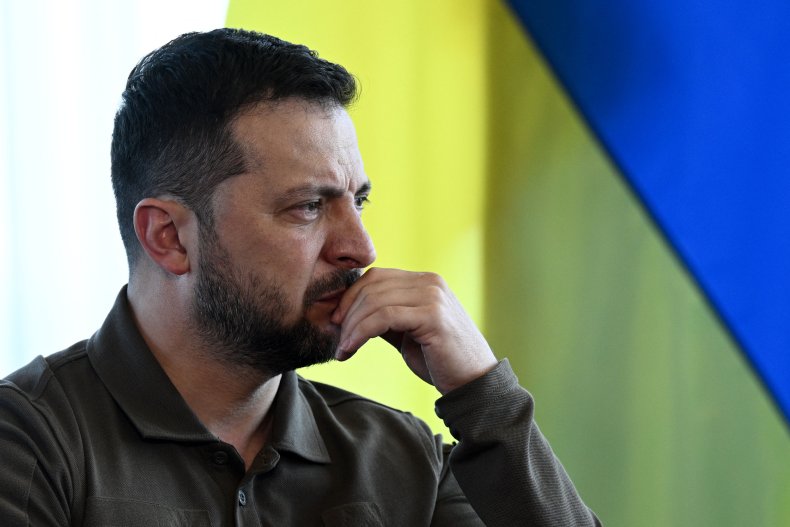 "There definitely are some differences among the Ukrainian leadership about the military strategy," one source close to the Ukrainian government—who spoke with Newsweek on the condition of anonymity as they were not authorized to talk publicly—said.
"On the military side, you have Zaluzhnyi and others—but obviously he's in command—who want to keep pushing. There are some questions on the political side about whether that makes the most sense right now. Or does it make sense to consolidate where possible in some areas, and relieve pressure on supply lines and stockpiles?"
With Western officials clear in their concern at the slow pace of the operation—and with Western media having amplified every positive or negative development for much of 2023—a blame game is brewing in Kyiv.
"There's a sense that they were misled by the military in terms of how well this counteroffensive would go, that they were provided with overly rosy assessments from the military side," the source told Newsweek of the sentiment among some civilian government officials. "And they're unhappy about that."
Asked if underwhelming battlefield performance might precipitate changes in the Ukrainian military command, the source responded: "I haven't heard anything specific, but one can envision something like that."
A Defense Ministry spokesperson declined to comment on the source's specific assertions, though told Newsweek in a statement there is "direct communication between the military command and the political leadership of the country, the task of which is to make decisions in the dynamic conditions of the military situation."
"Confidence in the military command is an important prerequisite for victory," the spokesperson said, framing reports of internal discord as a Russian propaganda narrative "persistently promoted by the enemy's media resources."
The president's office did not respond to Newsweek's emailed request for comment by the time of publication.
Great Expectations
Zelensky has acknowledged that the long-awaited counteroffensive has been moving "slower than desired." After six weeks of fighting, Ukrainian forces are yet to reach the first line of the so-called Surovikin Line; a network of defenses built out since late 2022, initially under the direction of General Sergey Surovikin.
Photos and videos of NATO-supplied heavy weaponry burning in the rural minefields and cratered treelines of Donetsk and Zaporizhzhia regions have been a boon for Russian officials and media, who have consistently—and unconvincingly—reported the emphatic defeat of Ukrainian offensive efforts.
Western concerns have been piqued by the bitter nature of the fighting. "Russians have a number of defensive lines and they haven't really gone through the first line," an unnamed senior Western diplomat told CNN last week.
Ukrainian officials have been clear about the challenging battlefield conditions. Kyiv's troops are fighting with a plethora of new weapons on which they have received limited training. Its attacking forces are trained in a mix of NATO and Soviet doctrine, and do not have the air power needed to support the more modern fighting approach.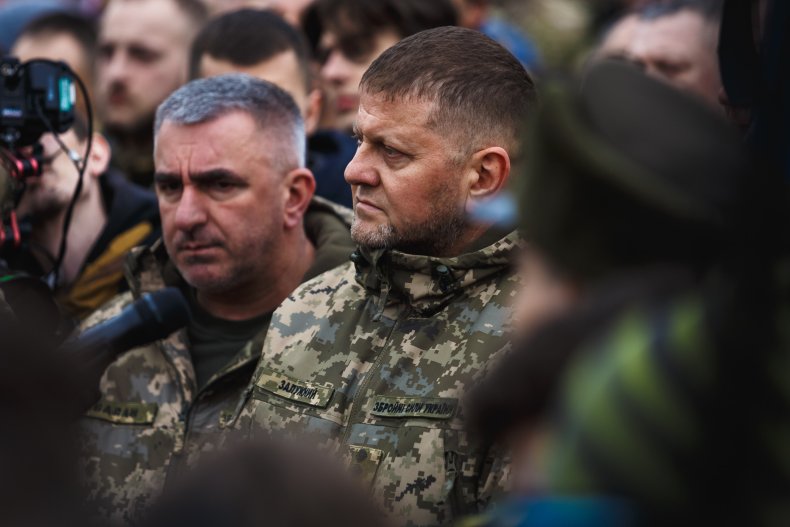 But Andriy Zagorodnyuk, who served as Ukraine's defense minister from 2019 to 2020 and is now an adviser to the Defense Ministry, told Newsweek there are "a lot of misconceptions about this counteroffensive."
"One of them is that Ukraine switched to a war of attrition and is exhausting the Russians," Zagorodnyuk said. "That's not the case. What Ukraine is doing right now is basically trying to decrease the ability of the Russians to defend themselves. It's essentially a long preparation for more active movement."
"Ukraine needs to destroy the Russian resources [it is using] to defend itself, and then find a way across the minefields, etc—and it does find a way, it works. I don't think there is a point in stopping. I don't think, from an operational perspective, it makes sense to consider a revision of what in this case would be a strategic goal."
"It's a work in progress," Zagorodnyuk said. "It's not like it's deadlock. It just takes longer because the situation is difficult. But it doesn't mean that, overall, moving forward was a bad plan."
Zelensky has hit out at Western partners for the hesitant commitment and glacial delivery pace of advanced weaponry. "We did plan to start it in spring, but we didn't because, frankly, we had not enough munitions and armaments and not enough properly trained brigades," the president said in July.
"If General Zaluzhnyi was a NATO general, he would have to refuse the order to take the counter," Dan Rice—a West Point graduate who served as a former special adviser to Zaluzhnyi before taking up the post of president of the American University Kyiv—told Newsweek.
Rice pointed to, in particular, Ukraine's lack of air support, the continued U.S, refusal to supply MGM-140 Army Tactical Missile System (ATACMS), and the absence of longer-range cluster munitions for use with the High Mobility Artillery Rocket System (HIMARS).
"You can't win this without superior artillery and superior airpower to go on the offensive," Rice added. "Nobody should really be shocked by this."
"I think the hope was that they'd find a hole like they did in Kharkiv and Kherson last year, that they'd find a gap," Rice said, referring to the stunning success of Ukraine's fall 2022 counteroffensives. "But the Russians in Crimea have had 10 years to prepare these defenses, and they also don't care about littering landmines all over.
Stick or Twist?
Western skeptics of military aid for Kyiv have been wielding the counteroffensive against President Joe Biden. Sen. Tommy Tuberville (R-AL), for example, told Fox News last week that Ukraine looks like "a junior high team playing a college team…They can't win."
Tuberville has been widely criticized for his misrepresentation of Moscow's war on Ukraine, but for him and others skeptical of Ukraine's maximalist war goals, the slow counteroffensive is evidence of a need to change tack.
A change in approach is being debated in Kyiv too, sources told Newsweek. "We are where we are. The question is, at this inflection point, what is the right thing to do?" said the source close to the government. "It's certainly not an easy situation. But it's an important inflection point."
"The Russians are going to have their own offensive," they added. Ukrainian officials and commanders are "very much expecting to start early in October with the Russians laying the groundwork, and then making a big push in the spring," the source said.
Zelensky has repeatedly vowed not to waste Ukrainian lives. Kyiv has already invested heavily in the counteroffensive, though the casualty rates on either side are unknown.
Ukraine's tenacious soldiers have repeatedly confounded expectations, and Kyiv's military leaders remain publicly confident of success. Stopping without a significant breakthrough might be seen as a serious defeat in Russia and among Western partners, and deepen concerns that Ukraine's goal of liberating all territory per its 1991 borders are overly ambitious.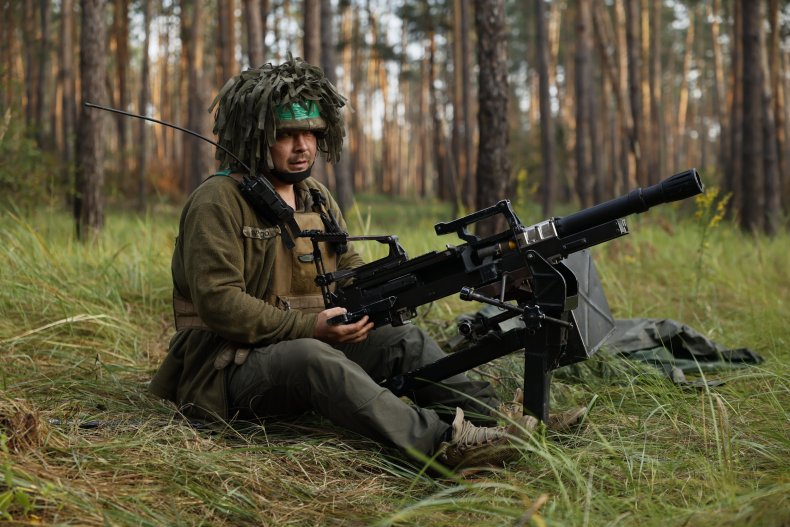 But to push on and still fail to break through may have the exact same outcome, while also handing Ukrainian critics another opportunity to frame Zelensky and his team as stubborn, unreliable partners.
It is important for Kyiv to show that "Ukraine is not an irrational actor," the source close to the Ukrainian government said.
A second source close to the president's office with knowledge of the ongoing discussions—who also requested anonymity to speak candidly on the sensitive subject—told Newsweek that the bleak media forecasts of Kyiv's offensive are no guarantee of failure.
"The good news is that 18 months after Kyiv was almost seized and Zelensky was almost killed, it's the Ukrainians on the offensive, not the Russians," they said.
"Ukraine has retaken more than half of the territory that it had lost. It was and is unrealistic to expect more faster given the huge advantage Russia has in firepower and manpower," the source said.
"Despite these overwhelming Russian advantages, Ukraine will move forward in the coming weeks. And there is a good chance Ukraine will be able to cut off critical Russian supply lines into Crimea this fall."
Zagorodnyuk said those publicly setting timetables for the counteroffensive are misguided. "I don't think the Ukrainian military promised any specific dates," he said. "When we say, 'longer than expected,' I think it would be safe to say that it's longer than expected by people who didn't have any relationship to it."
"There were some people—maybe politicians, maybe journalists, maybe analysts—who were saying, 'Guys, you have two months.' Why on earth did these people decide that we have two months, or one month or something like that?"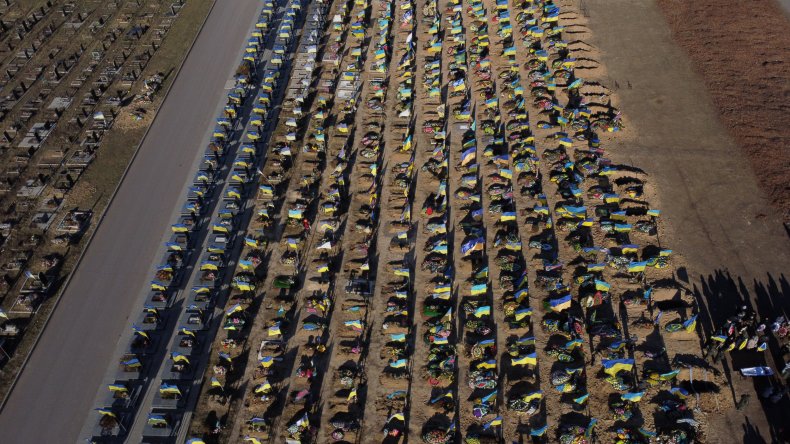 A Western Wake-up Call
James Rogers, co-founder of the U.K.-based Council on Geostrategy think tank, told Newsweek that Kyiv faces a difficult—and long-term—dilemma.
"The Russians have been learning from their errors," he said. "And obviously, they've got a lot of resources in terms of manpower that they can put into the field, which is always going to make things more difficult. Even if the Ukrainians can kill five Russians to every Ukrainian, that's still a lot of Russians that have to be killed in order to get through to the objective."
"I think we in the West had slightly unrealistic expectations about the speed at which the Ukrainians would be able to mete out a counteroffensive and secure their objectives, because they need more military equipment in order to do this."
"Until those kinds of weapons are provided, the Ukrainians will always be fighting on the back foot," Rogers said, noting Ukraine's lack of air power as a particular issue. "We wouldn't do this without complete air dominance first, so to expect them to do the same is a little problematic."
It is too early to declare the ongoing operation a success or a failure. Ukrainian troops are still fighting hard and making gains at multiple points along the 800-mile front. Russia's forces are mauled, and the depth of their defensive resolve is unclear.
But a weakening of Western support in the case of eventual Ukrainian failure is "definitely a possibility," Rogers said. But, he added, it might "go the other way" and serve as a wake-up call for foreign partners to expand military aid beyond what they have been so far willing to provide.
"There's a risk here that there's either a very significant setback so that the Ukrainians have very little left to fight with, or there's a grinding series of setbacks," Rogers said. "Each might not look particularly significant, but when they start mounting up over a period of weeks or months, Ukraine will be left in a very disadvantaged position from which to potentially push on against the Russians in the future."
"There's no reason to say that this war will not go on for many more months and years. But every single month and year that it goes on makes a Russian victory more likely because Russia secures its strategic objectives, even though they're significantly reduced from what they might have been in February 2022."